Welcome to the Law Offices of
Buschman, Johnson & Conway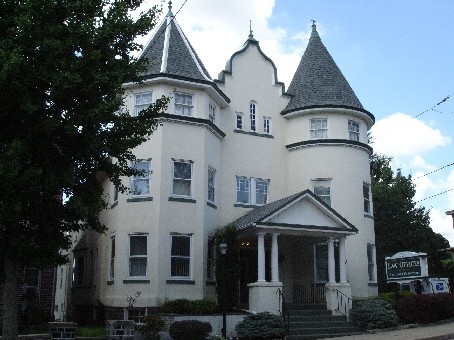 Buschman, Johnson & Conway is a general practice law firm located in Souderton, Pennsylvania, offering a full range of legal services to clientele in Southeastern Pennsylvania. Clients of the firm receive quality, experienced representation in a broad range of legal issues. We, at Buschman, Johnson & Conway, have structured our firm to meet the broad range of legal expertise that is required by our clients in today's complicated society. The backgrounds of the firm's lawyers include not only impressive academic credentials, but also the extensive experience required to meet our clients' needs. Buschman, Johnson & Conway is proud to have continually maintained a reputation for skill, integrity, and effectiveness in representing the interest of our clients.
Some of the matters handled by the firm include, but are not limited to, business and commercial law, real estate and zoning, personal injury, family law, criminal law, litigation, wills and estates, and bankruptcy. The firm has offered skilled attorneys to individuals and business clients in Southeastern Pennsylvania for many years. Buschman, Johnson & Conway is known throughout the region as a quality firm and an established part of the community. We offer experience and dedication in obtaining the best outcome possible. While driven to reach the right results, our firm's attorneys approach each case with a personal touch.
Much of what makes Buschman, Johnson & Conway a quality firm is our dedicated attorneys and staff. We consider ourselves not only lawyers, but neighbors who contribute to the community. Our lawyers and staff appreciate the importance of relationships with the community. Our attorneys maintain an intimate knowledge of the law and are current on new trends, offering the cutting edge of legal representation. They are distinguished by a high degree of professionalism, superior academic credentials, and an honest commitment to the best interests of their clients.
The lawyers and staff of Buschman, Johnson & Conway take pride in their personal approach to the practice of law. We appreciate that each client's situation and legal needs are unique. When developing a strategy, we consider the impact on our clients' lives and the needs and goals of each individual. Because we are a general practice firm, we are able to offer many legal services so our clients can always retain legal representation they trust. Each client can feel confident that their attorney will represent them with understanding and care.
When you need legal representation, you owe it to yourself to choose the right attorney for your needs. If you seek a firm that is established, experienced, and committed to representing your best interests, look no further than Buschman, Johnson & Conway.

228 N. Main Street
Souderton, PA 18964
215-721-9045